Pegging 101: Strap-On Sex for Beginners
The Toys and the Talk: Pegging for Beginners (and review)
The Cats at the Cat answer a version of this question almost every day: What are the most popular dildos for strap-ons? Something like: What are your best strap-on harnesses? Or: Is this a good pegging dildo for beginners?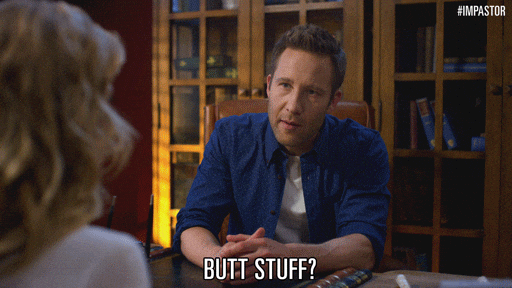 Pegging is one of the post popular adult activities in sunny central Oregon. So for your pleasure and education, here's a local version of Strap-On Sex and Pegging 101! First, we'll go over strap-on sex terminology (and misconceptions), and show off some of our best pegging toys. Then we'll and help you introduce the conversation to your partner, and finally plan your pegging session!
But first:
What is pegging?
(This may be review, but let's make sure we're on the same page.)
Pegging usually refers to partner penetration with a dildo, using a strap-on harness. This allows for realistic, hands-free thrusting between partners of all genders, orientations, and body types. As we'll show later, strap-ons can also make sex more accessible for some folks.
But pegging more traditionally refers to sex between heterosexual partners. The "bottom," penetrated partner is assumed male, and the "top," penetrating partner is assumed female.
Kink-friendly sex therapist Liz Powell writes:
A lot of people are still really uncomfortable with men receiving penetration. Having a term for pegging can, in some ways, be helpful. When they find out that there's a term and that it's common, they feel a lot more okay about wanting that.
So pegging can be HUGE! A lifetime's worth of stigma and anal aversion can be pegged out with love. That's kind of beautiful.
And since every body has a butthole, (you know, your butthole? and its millions of erogenous nerve endings?) how can we all have better, safer strap-on dildo play?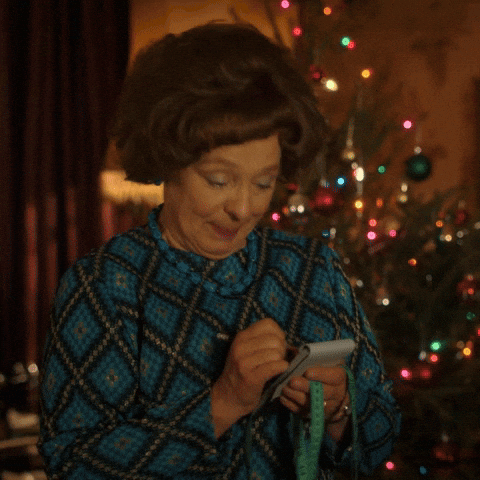 What
isn't
pegging?
There are some misconceptions about pegging which might stand in the way of great pegging for beginners.
1. Receiving penetration

makes

you gay
One of those classic harmful stereotypes with no basis in reality. Your sexual orientation refers to who you find attractive, refer to the acts you enjoy with them.
Remember all those nerve endings in your butthole? They're design features, not flaws! It's not weird or abnormal for them to provide powerful, even pleasurable sensations. That's what they exist to do! (And lots of them exist outside your body, too. Extra credit: See if you can notice 'em next time you wash down there.)
2. If he's not hard, he's not enjoying it
Every body responds differently to anal stimulation, and to the changes in power dynamics which may occur during pegging. Especially during anal intercourse, erections aren't reliable indicators of arousal. Communication is.
To the bottom: Try to vocalize your feelings. If it feels good, say so! If it feels not-so-good, say so. And don't psyche yourself out if you don't feel a stiffy – relax into the sensations, into the intimacy, into the moment. Breathe, for god's sake.
To the top: Believe your bottom if they tell you they're into it. Follow their lead, especially at first. Allow them to guide the depth and speed, while you figure out that rolling hip motion. And hey: Breathe, for god's sake.
3. Women don't get anything out of 
pegging
Actually, pegging can be immensely rewarding for the top. "I get why dick owners walk around like they're the shit," says NYC-based dominatrix Domina Katarina in Allure. "You get a rush, like yeah! I have this control!"
"Even though that dildo is not a part of your anatomy," says Katarina, "you are still inserting a part of yourself into someone else, and that's extremely intimate. There's a great responsibility, because you are entering them." Couples often report higher-quality sex after both partners understand what it feels like to be penetrated.
And you can accessorize! "Bumpers," vibrators, and strap-free toys can increase the stimulation for a top with a clit.
Best Pegging Gear for Beginners
Accessories abound, but you'll need three essentials:
Best Lube
s
for Pegging
Wicked Toy Love, Wicked Jelle, and Sliquid Sassy are excellent, thick water-based lubricants. Jo Anal H20 Lube is also a top pick for water-based anal lubes.
Water-based lubes are the most reliable for strap-on play, because they're compatible with silicone toys. In general, anal play can be more comfortable with a thicker lube, though the goal is also to remove friction.
Best Harness
es
for Pegging
– and Accessibility
Sportsheets' Ultra Thigh Strap-On lets you change the placement of your dildo. This can make thrusting motions much easier for folks with movement difficulties or disabilities. It also increases opportunities for body contact, putting both partners in better positions for mutual stimulation.
Sportsheets creates high-quality accessories and gear for all sorts of play. Ther pegging harnesses are excellent for beginners, though we definitely recommend learning how they work before you play.
We often recommend Classic Black & Red from Rodeoh. Comfy and discrete, with a beginner-friendly design – though the lacy ones are cute, too.
Pro tip: Harnesses should hold the dildo firmly against your body. You don't want the dildo sitting too loosely away from your body, slamming into your pelvic bone with each thrust.
Best Dildo
s
for Pegging
Some folks like 'em realistic, others bright and colorful. No matter where you start, start small. And it can be helpful to shop with your partner, so you both know what you both like.
The Semi Sweet Tart from Gender X is the one of our best small, realistic dildos. It's just over an inch around and 5.5 inches long, but only two thirds are insertable. And it changes colors with heat, which is super cute.
FunFactory's Limba Flex is one of our best non-realistic beginner pegging dildos. Its posable shaft can be shaped into the perfect prostate and g-spot massager.
Thinner, longer toys like Tantus Silk are the best toys for pegging beginners. They also come in their own kit, which includes the small- and medium-sized toys and a harness.
Honorable Mention:
Best
Pegging Kit
Snuggle Up from Gender X may be more for the intermediate peggers, but it deserves an honorable mention. The high-quality, pantie-style harness has a vibrator pocket for the top's pleasure. For the bottom, a textured, perfectly-sculpted g- or p-spot stimulator. They're remote-controlled, and they come with Gender X's five year warranty.
How to Peg and Get Pegged
Now that we've talked gear, let's talk talk. Specifically, the talk with your partner about pegging.
And then, finally, let's talk about actually doing this!
Communicate
It may feel daunting, not just for pegging beginners, to introduce these subjects, but nothing can replace honest, vulnerable, straightforward communication.
"Have you ever thought about pegging?" might just be the most direct way to start. You have to start somewhere!
But if your partner doesn't know what you're talking about, you might have to start somewhere else. Try bringing it up outside the bedroom, where the pressure isn't on. It feels more normal and becomes way easier the more you share your desires, fantasies, likes and dislikes with your partner. Always be honest about why you're interested. These are things which can bring you together in new, exciting ways.
And of course, mention that you've read this incredible blog post, which even showed you how to do it.
Pegging it out
You've had your conversations and your gear's all set. Now you can:
1.

Make a plan
Planning your pegging sesh in advance gives everyone time to prepare. To stew in hot, sexy anticipation, to practice setting up the gear, and to literally prepare their bodies for an active evening.
2.

Warm up
The room itself should be familiar, comfortable, and warm. And so should the partners about to get it on!
Tops: Warm up your hips and glutes, your arms and shoulders, your core and back: Your "thrusters," so to speak. Make there's lube and that the toy is clean.
Bottoms: Have a bowel movement up to an hour before sex, clean up with gentle soap and water, and maybe wear a butt plug for ten minutes or so.
(Let's talk poop real quick. Another misconception about anal sex is that poop is a given. Sure: In the area you're stimulating, poop comes with the territory. It's important to keep your toys and hands clean – gloves and preset towels are great for this. But if your bowels have been emptied, well… Your bowels are empty! There's really no poop in there to worry about.
Some folks prefer to use a douche with water – in which case, only use water you would drink. Don't use more than a couple of cups, and make sure it's only barely warm. Cold water can cause cramping, and hot water may cause injury at worst, and stimulate your digestive system into creating a real mess at best.
Bottom line: Accidents happen, but they don't have to be the end of the world. Stay flexible and open – it's okay to laugh at yourself and it's okay to push pause, try something new, and come back refreshed.)
In addition to their top-shelf booty play toys, bVibe has a thorough Anal Academy, which features ways to get started and stay clean.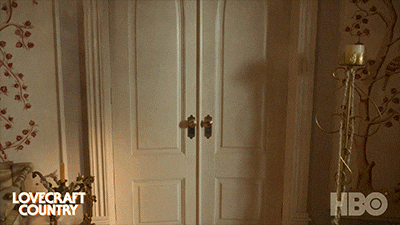 3.
Set the mood and fool around
Start with the stuff you'd usually do. Make out, massage, role play – anything that gets you hot and bothered and ready for what comes next. This is a great time for the bottom to wear a plug, and a great opportunity for the top to tease.
The area you're about to play with is controlled by the same system which controls sneezing and breathing. It needs to relax for penetration and friction to be comfortable. The rush from foreplay, combined with intentional breathing, are exactly what this body system needs to get ready.
Putting the gear on can itself become a part of foreplay. Take some time to become acquainted with your new configuration.
4.
Have an adventure
Anal massage is a great way for your partner (and you) to get familiar with the area and sensations you'll be playing with. You can do it solo, and in fact we recommend it! If you've never touched your butt before, maybe don't dive into penetration first thing.
Penetration doesn't even have to factor into anal play at first. A "Rosebud massage," for instance, can warm up the butthole and get you both into a groove. (We recommend lube and nitrile or latex gloves.) Gently use your pointer finger to massage around the bottom's opening in a circular motion. You'll know the bottom's bottom is relaxed when it starts "winking."
From there, the top can apply pressure, moving their fingers slowly. The anus should open naturally and allow you entrance. Use slow, controlled motions and let those anal muscles slowly accommodate you.
5.
Use the strap-on
If you're both ready, strap on! Apply lube to the whole dildo and proceed slowly.
It's important that the bottom set the speed and depth, especially at first. Communicate throughout, try different positions, breathe for fuck's sake.
Thrusting may take some practice, and that's okay! Be okay with laughing if things don't go quite right. Everyone has a learning curve, and y'all are essentially relearning how to have sex, together. Real sex takes practice and communication.
Aftercare
Pegging can be draining. It requires immense trust and can be physically exhausting. Talk about your experience when you're done, while you're cuddling or refueling or watching a movie, or just basking in the afterglow. What did you feel? Which were your favorite parts? How can you improve the next session, and what went well this time? Recap conversations bring you closer to your partner, and can make your next experiences even better.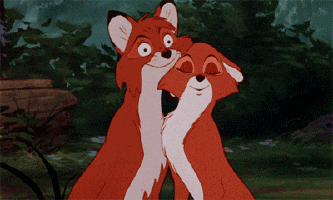 Conclusion
We've talked a lot about pegging for beginners: What it is, what it isn't, what you'll need and want on hand, and how to bring it into your bedroom. You'll be in good company: Pegging and strap-on play remains one of our most asked-about adult activities. If you and your partner are interested, stop by to check out what we've got available for your next sexy weekend!